The bureaucrats of Barron County
Barron County is not adding more staff to deal with Obamacare, even with the promise of "free" state money. This week at the MacIver Institute I explained why. An excerpt: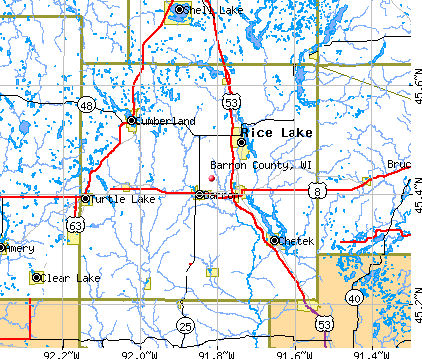 Barron County already has 13 economic support workers, each handling a workload of about 790 cases, according to WQOW. They report that there will be an additional 325 cases per worker due to the county board's decision.

For those of you who are quick with the calculator, that's 4,225 expected additional cases. That means the two additional positions were expected to handle over 2,100 cases each. The Rice Lake Chronotype editorial board reports "some 4,500 county residents" will need to be screened for eligibility. But the County Administrator said the two specialized, state-funded positions were needed because the county did not want to bother the current county workers with more than 1,000 cases.

County Administrator Jeff French also told WQOW, "20 percent of the county's 45,000 residents," could be eligible for the health care exchanges. That's 9,000 people, according to my calculator.

As Chief Brody would probably say to French, "You're gonna need a bigger boat."

On the background paper provided to supervisors supporting the creation of the position, there are 94 case workers in the ten-county consortium handling 50,000 cases. That's over 530 cases per worker, perhaps allowing some flexibility among the counties for the increased case load (estimated at an additional 12,000, or 128 additional cases per worker). That's not including the positions added by the other counties in consortium for Obamacare implementation.

Supervisors gave a variety of reasons for opposing adding the two state-funded positions with most published accounts referring to the uncertainties of the coming Obamacare implementation, and they weren't referring to French's math.